Plantation shutters are a popular choice for many homeowners who want to add a touch of elegance to their homes. Not only do they look great, but they are also practical and versatile, providing privacy, insulation, and light control. Properly installing plantation shutters can be challenging, so having the necessary knowledge and preparation beforehand is essential. This Plantation Shutter Installation Guide provides all the information and instructions you need to install your own plantation shutters with confidence and ease successfully.
TYPES OF PLANTATION SHUTTERS
Before you can install plantation shutters, you'll need to decide which type is best for your needs. Plantation shutters are typically made from materials such as vinyl, wood, and metal. Vinyl shutters are the most affordable option but offer limited customization. Wood shutters provide more flexibility in terms of styling and finish options, but may require more maintenance than other materials. Metal plantation shutters are the most durable option and come in a range of colors and finishes, but can be more expensive.
STEP BY STEP GUIDE ON INSTALLING PLANTATION SHUTTERS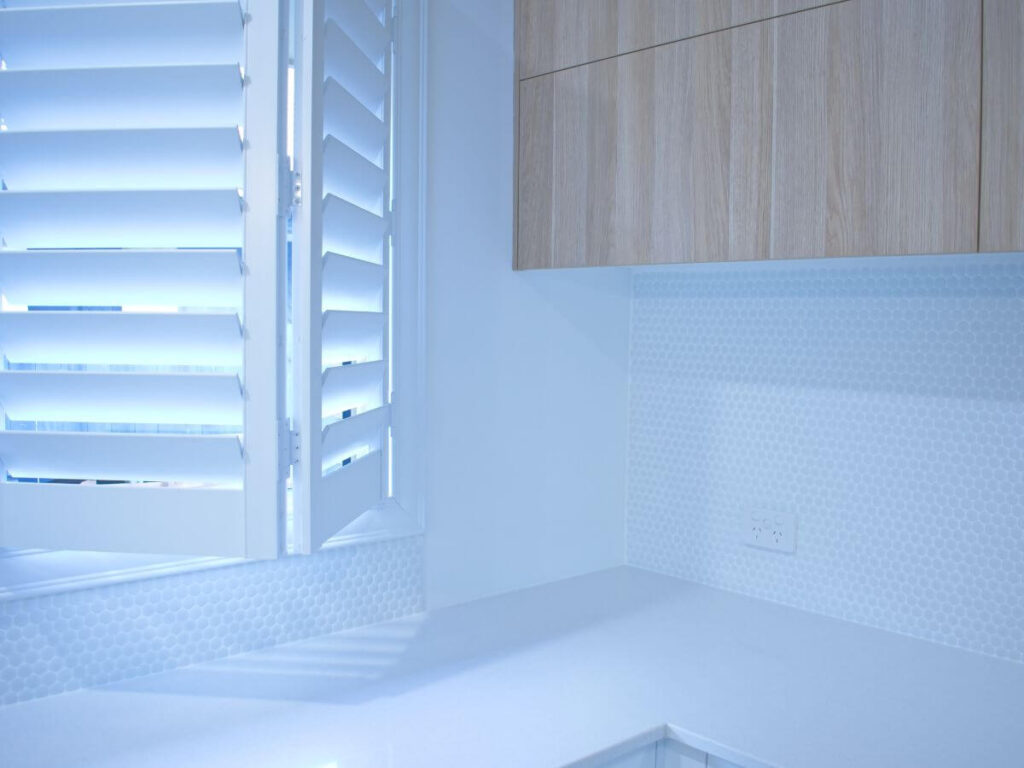 Installing plantation shutters can seem like a very difficult task and it surely is. It's mostly left to the experts however, the step-by-step process should look something like this:
The first step in installing plantation shutters is to measure the windows where you want to install them. Measure the width, height, and depth of each window. Ensure that you measure each window accurately to ensure a proper fit. Take note of any obstructions such as window handles, locks, or air conditioning units that may affect the installation.
Once you have measured your windows, you can order your plantation shutters. You can either order them online or visit a store that specializes in window treatments. When ordering your shutters, make sure to provide accurate measurements, and select the style and color that best suits your home.
Before installing the shutters, you need to prepare the windows. Clean the windows and window sills, and remove any dust or debris. If you are installing shutters on new windows, ensure that the paint has dried and the windows are free from any residue.
Start by installing the frame. The frame is usually made up of several pieces that fit together to form the frame. Place the frame pieces together, and use a drill to attach them to the window frame. Ensure that the frame is level, and use shims to adjust the frame if necessary.
If you are installing inside mount shutters, attach mounting brackets to the window frame. Make sure that the brackets are level and secure. Once the brackets are in place, set the shutter onto the brackets and use screws to attach it securely.
For outside mount shutters, you will need to measure and cut a piece of wood to fit the window. Attach the shutter frame to the piece of wood and place it on top of the window. Secure the frame with screws and ensure that it is level.
Once the frame is in place, you can install the louvers. The louvers are the slats that make up the shutter. Place the louvers into the frame, and use a drill to secure them in place. Ensure that the louvers are evenly spaced and level.
The tilt rod is the mechanism that opens and closes the louvers. Place the tilt rod into the frame and attach it to the louvers. Ensure that the tilt rod is aligned correctly and operates smoothly.
Finally, install the hardware. This includes the hinges that allow the shutters to swing open and the latches that keep them closed. Use a drill to attach the hardware to the frame and ensure that they are securely in place.
Once you have installed the shutters, test them to ensure that they operate correctly. Open and close the louvers using the tilt rod, and check that the shutters swing open and close smoothly.
HIRING A PROFESSIONAL TO INSTALL YOUR PLANTATION SHUTTERS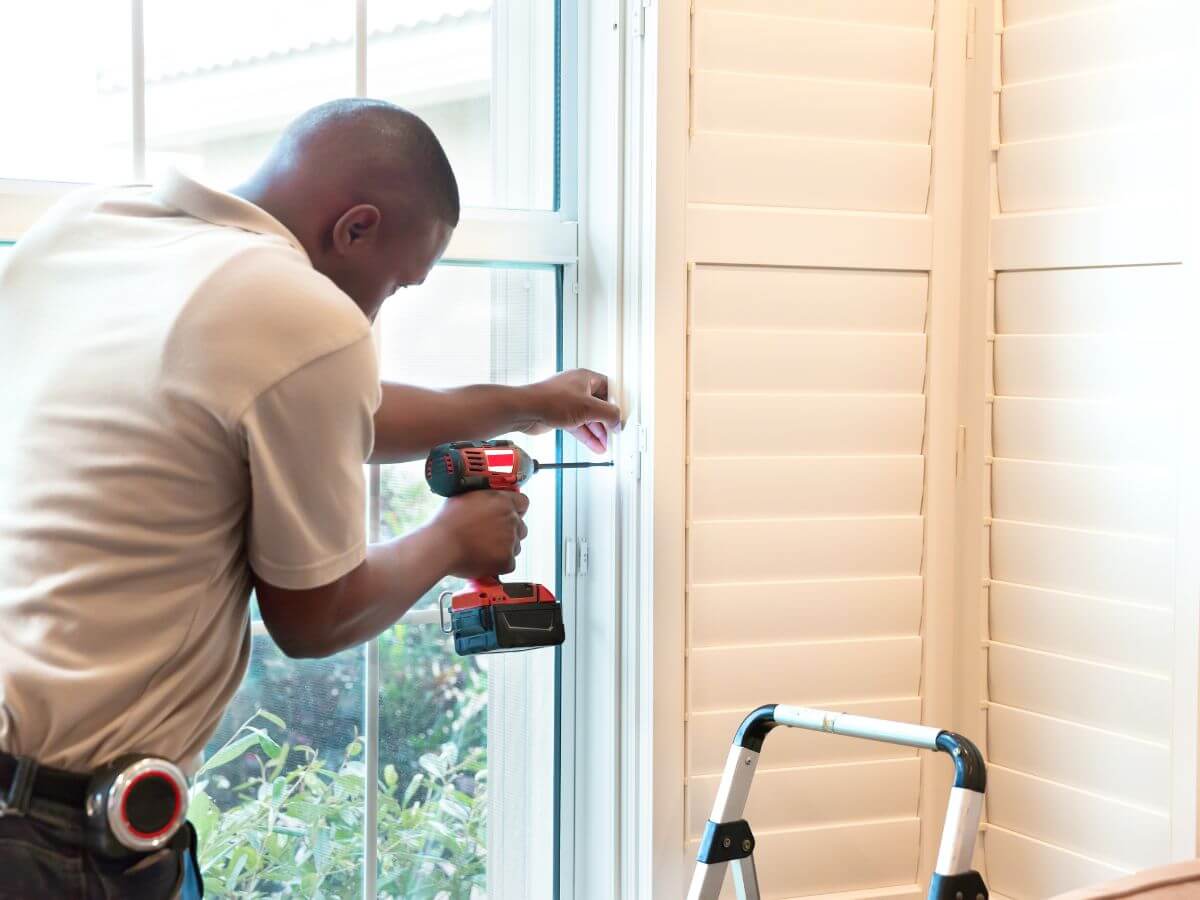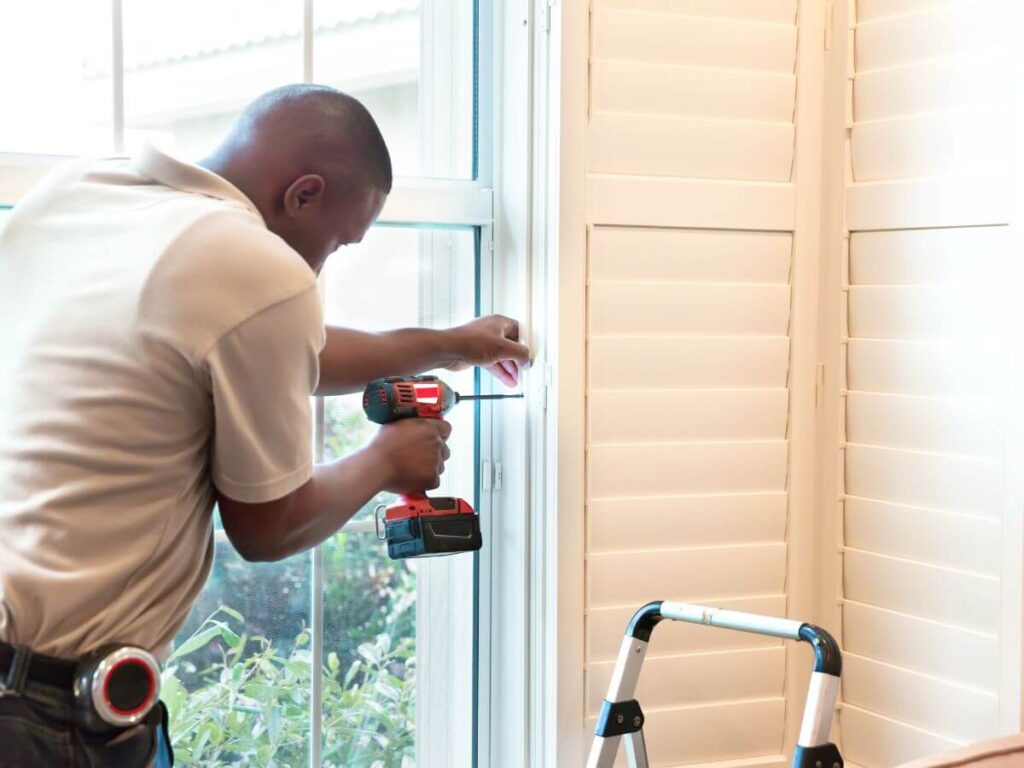 If you are unsure about installing plantation shutters yourself, or if you want a more professional finish, it is best to hire a professional. A professional installer will be able to ensure that your shutters are properly installed and will also be able to recommend the best materials for your needs. Additionally, they may offer other services such as cleaning and maintenance. Be sure to do your research and find a qualified installer for the job.
Prescott Window Coverings provides custom window treatments and professional installation services. Contact us today, and we'll help you find the perfect custom window treatments and install them for you! With our knowledgeable staff, quality products, and excellent customer service, you will surely find something that will fit your needs.
CAN I INSTALL MY OWN PLANTATION SHUTTERS?
Installing plantation shutters is a great way to give your home some stylish flair and privacy, but taking on such an installation project yourself can be daunting. While there are benefits to tackling this job without the help of professionals, you must consider the complexity of the task before deciding to do it on your own. First, make sure you understand the tools and steps necessary for a successful installation from start to finish. Be sure to study tutorials if you are unfamiliar with shutter installations.
Additionally, having someone with years of experience, like our experts in window treatments at Prescott Window Coverings, available to consult as needed can help avoid issues that could arise during the installation process. With adequate knowledge and preparation, installing your plantation shutters can be an enjoyable DIY project that leaves you feeling successful!
SHOULD YOU CAULK AROUND PLANTATION SHUTTERS?
Plantation shutters provide excellent light control and an attractive aesthetic. But how do you know if you should caulk around them to improve their effectiveness? Consider caulking around boarded-up windows or any area with active airflow; the gap between the shutter slats will prevent full-on drafts, which may lead to some energy loss. An added layer of caulk around the entire perimeter of the shutters will go a long way toward improving their overall insulation capabilities, allowing you to save money on your energy bills in the long run.
It's essential to check for any exposed outside openings that might not be visible with the blinds placed over them; sealing them off with caulk as soon as possible can ensure you benefit from the maximum protective qualities of your plantation shutters.
HOW ARE PLANTATION SHUTTERS ATTACHED TO WINDOWS?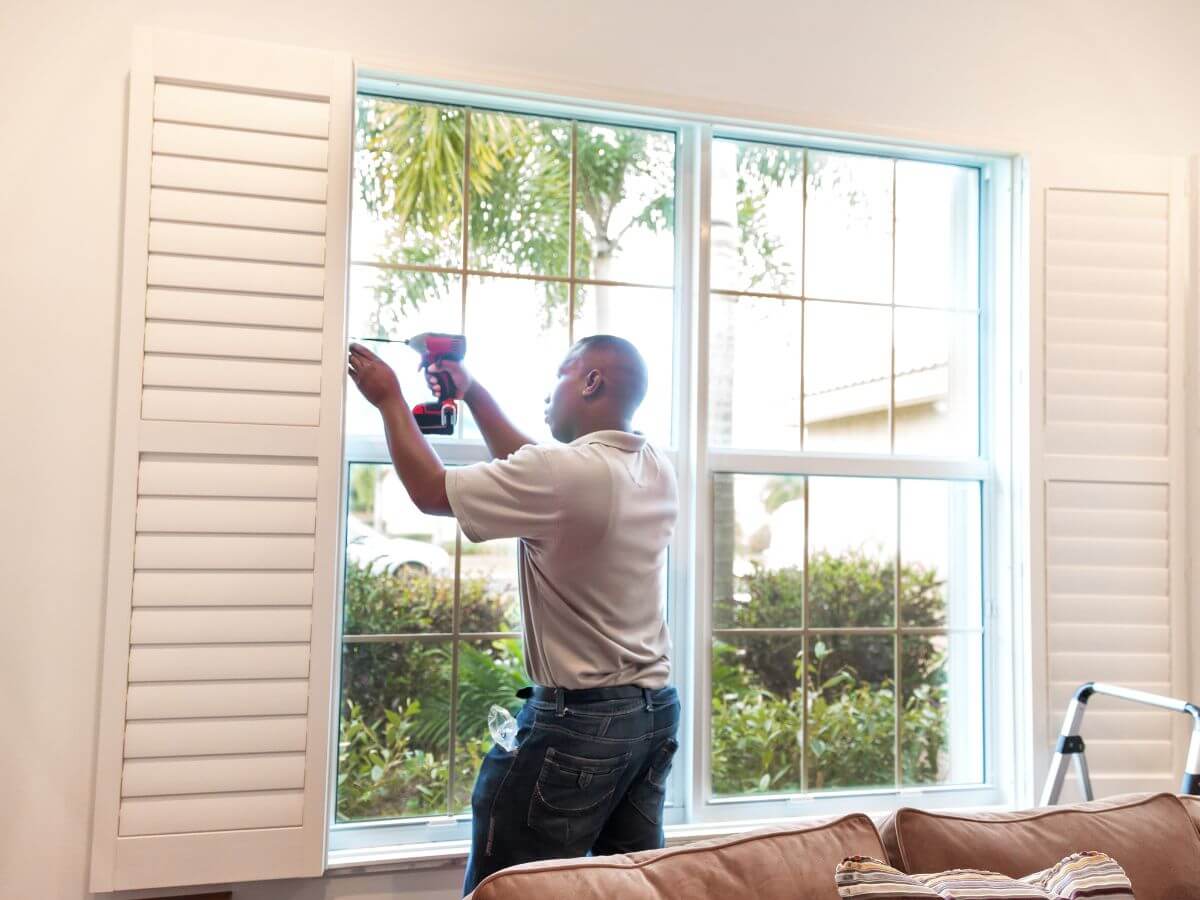 Installing plantation shutters enhances the energy efficiency of your windows and adds decorative value to any home, making them a prevalent choice for homeowners. Plantation shutters can easily be attached to any window. Installation is typically completed with a mounting system that fastens shutters securely in either a frame or directly onto the interior side of the window frame. The hinges used to attach plantation shutters allow for easy cleaning, adjusting, and opening and closing. Further, all installation hardware for plantation shutters is installed on the interior of the casing or trim around the window, so no screws or nails are visible from the outside.
DO PLANTATION SHUTTERS FIT INSIDE THE WINDOW FRAME?
Plantation shutters provide great insulation and add a certain aesthetic appeal to the home. In order to understand if plantation shutters will fit inside the window frame, there are a few measurements that need to be taken into account. Firstly, it is important to take note of the size of the window itself, including width and length. Additionally, you should pay attention to the depth of your windowsill; plantation shutters need at least 1 ½ inches of clearance from the sill in order to fit properly. If your windows meet these measurements, then plantation shutters can certainly fit inside the window frame with ease.
DO PLANTATION SHUTTERS GO ON THE INSIDE OR OUTSIDE OF A WINDOW?
Plantation shutters are a popular choice for window treatments – so much so that you might be wondering whether to install them on the inside or outside of your window. Ultimately, it is up to you and your individual preference. The primary consideration is usually aesthetics, as plantation shutters bring both beauty and practicality. On the inside, installed directly to the frame, they offer flexibility in lighting options but can be perceived as bulky from the outside. Alternatively, installing them externally on the wall adjacent to your window could offer a sleeker look but make everyday usage more difficult; this would require opening the window first in order to use the plantation shutters.
Ultimately it is best to do research and weigh various factors such as functionality, cost, and climate when making your decision about where you want your plantation shutters positioned.
Installing plantation shutters is a great way to add style and value to your home. By following the steps outlined in this article, you should be able to install them relatively easily. If you are unsure about installing them yourself or want a more professional finish, hiring an experienced installer is best to ensure they fit perfectly and look fantastic. For any additional inquiries, reach out to Prescott Window Coverings for further assistance. Our team of knowledgeable specialists is dedicated to helping you make informed decisions regarding custom window treatments in Arizona. With proper installation and care, these window treatments will last for years of beauty and functionality in your home.